QUICK DRAW ENGINES | QUICK DRAW CYLINDER | CYLINDER HEAD
QD HT 25, HR 25 Engines
QD PIONEER 25 & 29 Engines
We designed an exclusive new cylinder head for the QDHT & HR 25cc engines and the QD Pioneer 25 and 29 Engines. This cylinder head is made out of billet aluminum and CNC to a new design that has a Toroidal combustion chamber and the squish area is improved with better velocity and turbulence and not prone to detonation. Our R&D Test results has shown a 10% increase in power over the original cylinder head with better low end throttle response and better mid to high rpm power.
*** Stock Quantities ***
May vary at times and if we are out of stock we will inform you that you are now on a waiting list at the time of your order.
OUT OF STOCK Cylinder Head QDHT 25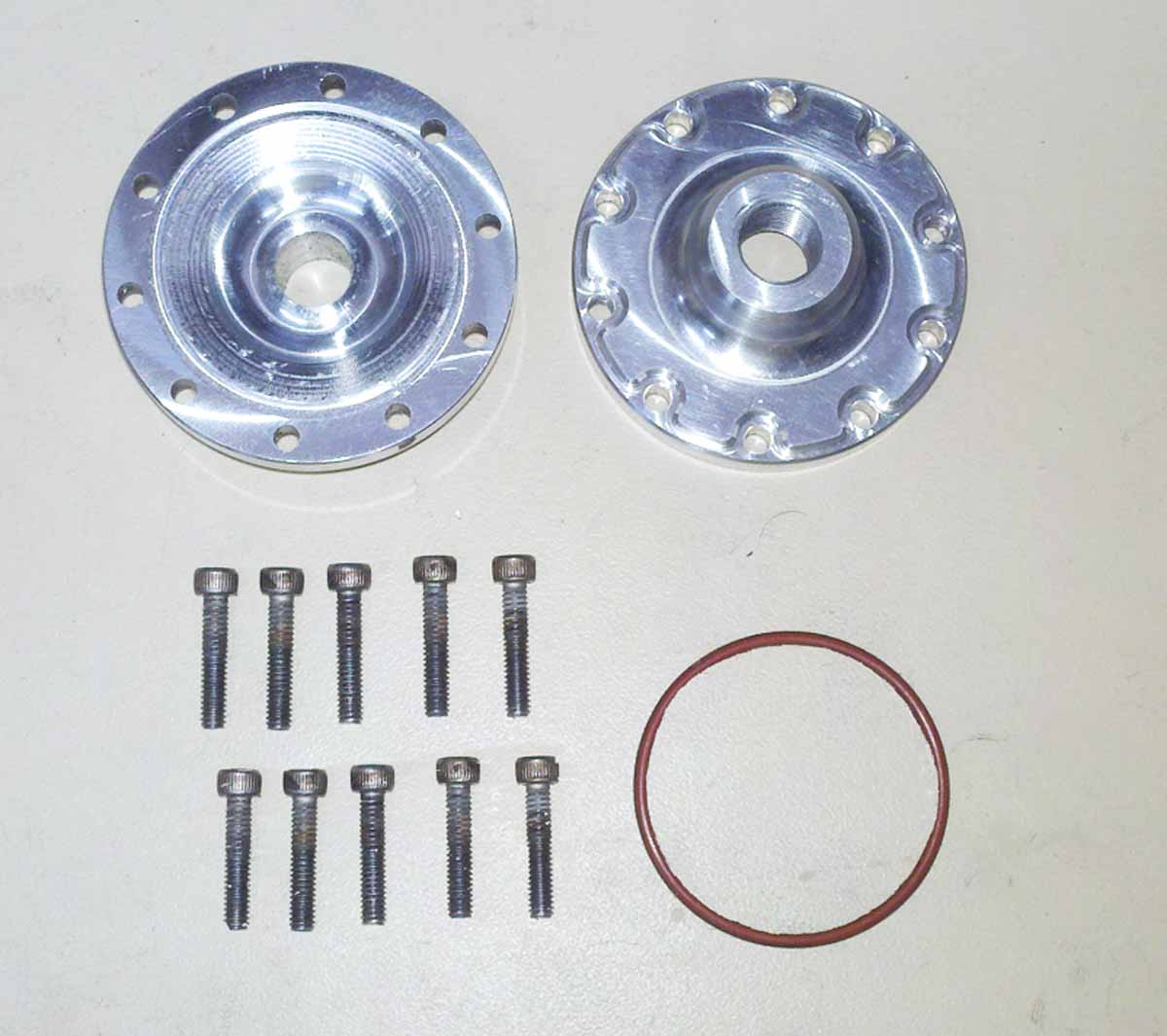 $ 0.00 USD
The features of this New CNC Billet Cylinder Head
1) Billet Aluminum CNC Machined
2) Increases compression ratio from 12.6:1 to 16.3:1
3) .060" Spark Plug Spacer Not Required
4) Use of regular fuel
5) The Combustion Chamber is of a High turbulence design
6) The Combustion Chamber Squish Area and angle creates a high squish velocity
7) Combustion Chamber is not prone to detonation
8) A tighter squish clearance is possible with this Toroidal design
9) Increases the power and broadens the power band
10) Direct bolt on High Performance Part

The Cylinder Head Kit will include:

New Cylinder Head with the Toroidal Chamber design
New Cylinder Head Bolts (Qty of 10)
New Cylinder O-Ring
Pioneer 25 Cylinder Head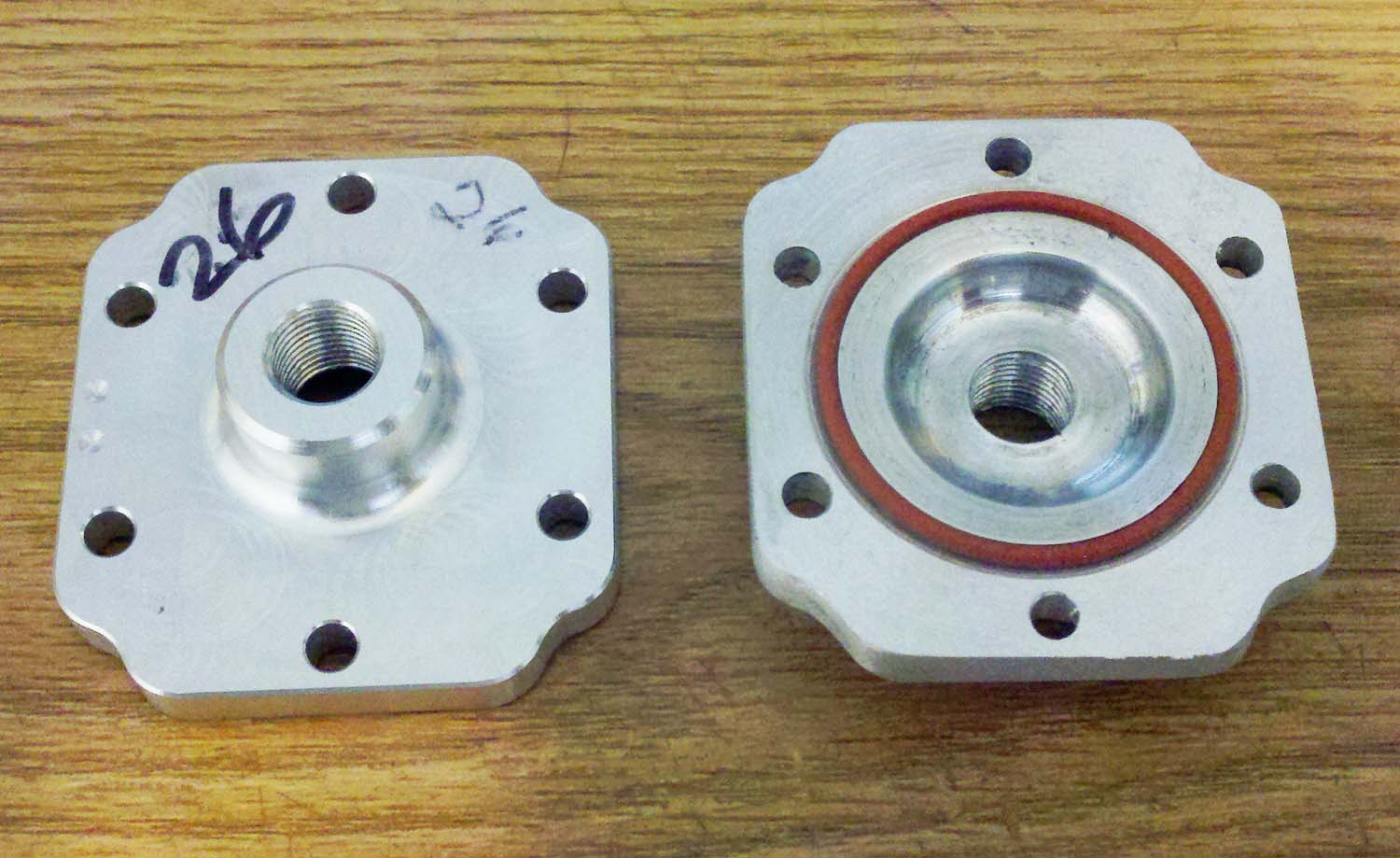 $ 72.00 USD
The features of this New CNC Billet Cylinder Head
1) Billet Aluminum CNC Machined
2) Increases compression ratio from 12.6:1 to 16.3:1
3) .060" Spark Plug Spacer Not Required
4) Use of regular fuel
5) The Combustion Chamber is of a High turbulence design
6) The Combustion Chamber Squish Area and angle creates a high squish velocity
7) Combustion Chamber is not prone to detonation
8) A tighter squish clearance is possible with this Toroidal design
9) Increases the power and broadens the power band
10) Direct bolt on High Performance Part


The Cylinder Head Kit will include:

New Cylinder Head with the Toroidal Chamber design
New Cylinder O-Ring
OUT OF STOCK Pioneer 29 Cylinder Head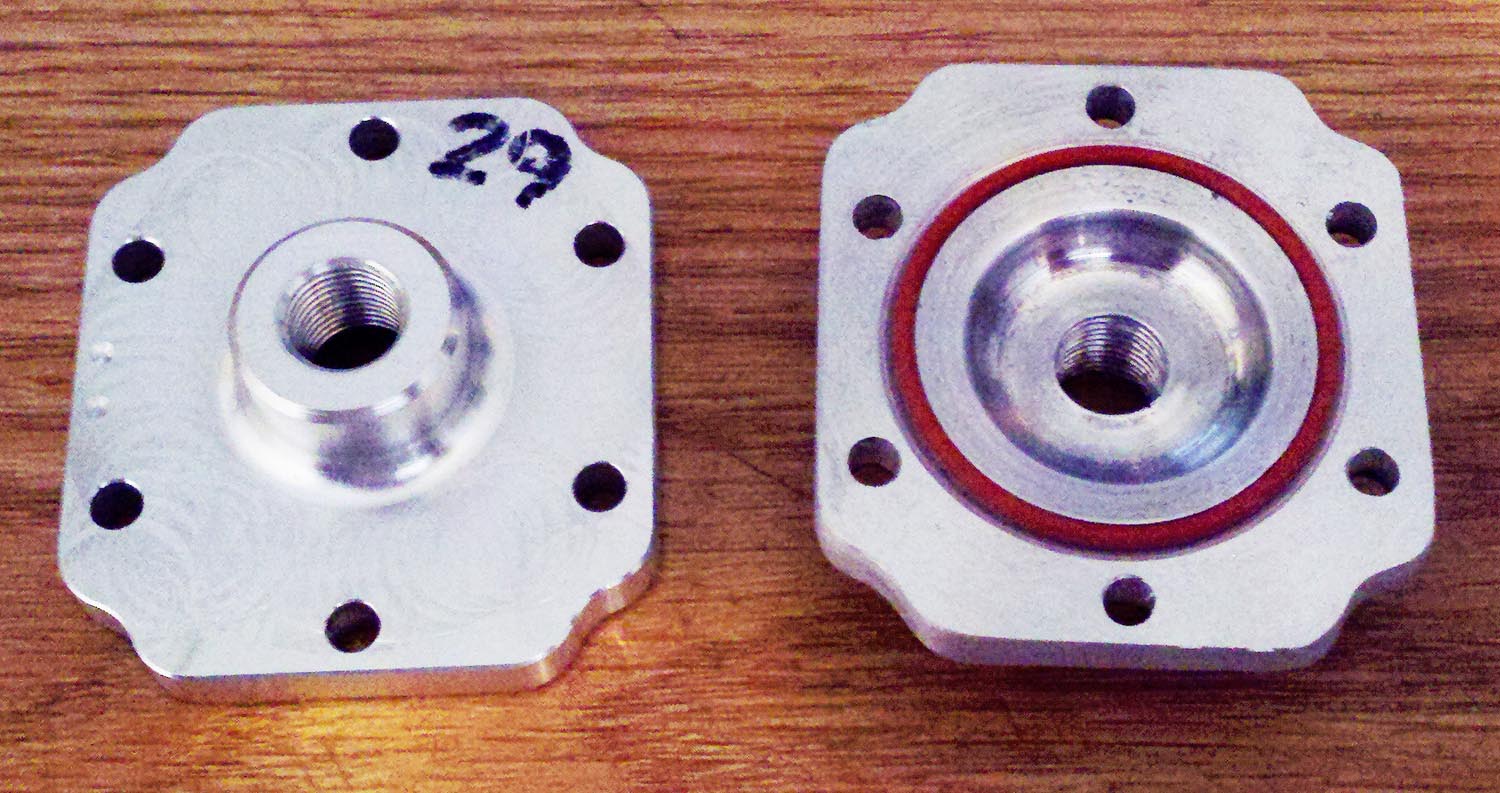 $ 0.00 USD
The features of this New CNC Billet Cylinder Head
1) Billet Aluminum CNC Machined
2) Increases compression ratio from 12.6:1 to 16.3:1
3) .060" Spark Plug Spacer Not Required
4) Use of regular fuel
5) The Combustion Chamber is of a High turbulence design
6) The Combustion Chamber Squish Area and angle creates a high squish velocity
7) Combustion Chamber is not prone to detonation
8) A tighter squish clearance is possible with this Toroidal design
9) Increases the power and broadens the power band
10) Direct bolt on High Performance Part


The Cylinder Head Kit will include:

New Cylinder Head with the Toroidal Chamber design
New Cylinder O-Ring
FREE SHIPPING IN US
INTERNATIONAL CUSTOMERS PLEASE CONTACT US FOR CORRECT TOTAL
--------------------------------------------------------------------------------------------------------------------------------------

All Rights Reserved Copyright 2021
CYLINDER HEAD | QUICK DRAW ENGINES | QUICK DRAW CYLINDER