ZENOAH | 34cc | MODIFIED 32cc | LOSI 5IVE
Exclusively only by Performance Unlimited
The Pro-Modified Zenoah 34 cc Engine that we modify for the Losi 5IVE has the power like no other competitor's engine and we have exclusively CNC a proven design of a combustion chamber that allows a high compression ratio (18:1) and this design enables the use of regular 87 Octane fuel and not require any of the higher expensive octane fuels with no issues of detonation during normal use. Compression builds power more than any modification that is done to the engine and we modify the engine to take advantage of the power and still have a reliable powerful engine.
Note - Orders that are cancelled will have a have a $25.00 Restocking Fee.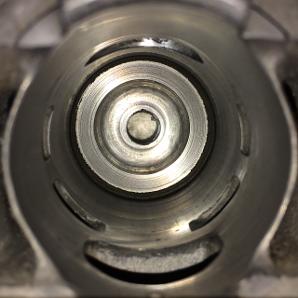 Pro-Modified 34 cc Engine Losi 5IVE & DBXL (Ver 1.0) and RedCat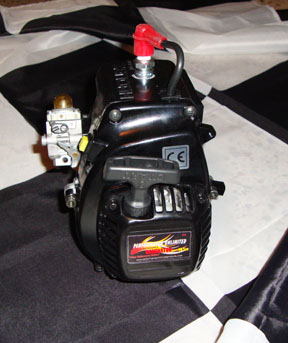 $ 835.00 USD
Pro Modified High Performance Zenoah GR 340RC 34 cc
Note: For Losi 5IVE and FG Vehicles and some chassis might require slotting of the engine mounting holes.
4 Bolt Cylinder Engine Dynoed @ 14.6+ HP / 3.7 LBS Torque
Operating Range 13,000 - 19,000+ RPMs
These engines are Great for Heat Racing, Baja, Monster Truck or for the Weekend Warrior that will give you Awesome Performance! This engine will give your Car, Buggy or Monster Truck a position far ahead of the pack with Good throttle response, Broad power curve, Responsive idle and Longevity
Pro Modified CNC Ported Cylinder with the Toroidal Combustion Chamber design

Piston

Coated Base Gasket

Flywheel Lightened & Compression Raised

Transfers CNC Reshaped for More Flow

Intake Duration Timing CNC'd for More Duration and Flow

Exhaust Duration Timing CNC'd for More Duration, Power & RPM

CNC Carb modified for More Flow

Use 87 Octane Fuel

NOTE: Use a Bartolone Pipe for Ultimate Results

30 Day Warranty

Note: For Losi 5IVE and FG Vehicles and some chassis might require slotting of the engine mounting holes.

Due to the Demand - Your engine will ship 7-10 Business Days after you complete your order
Copyright 1977-2023 All Rights Reserved

Copyright 1977- 2018 All Rights Reserved
34cc | LOSI 5IVE | MODIFIED | ZENOAH