MODIFIED | ZENOAH | RC | ENGINES | BOATS
Performance Unlimited Products- Quality and Affordability that you deserve!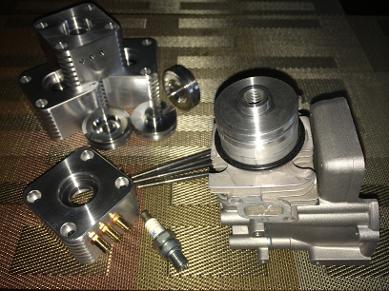 About Us
We are racers ourselves and know what it takes to make a very powerful MODIFIED ZENOAH R/C Engine and to also be very reliable. We also professionally build boat hulls that are above the standard of other manufactures. Our detail and craftsmanship of our work goes far beyond most in the industry. We offer exactly what we race no matter who gets them.
Services

Planes, Trucks, Buggies, Helicopters, UAV, & Boats
Modified Zenoah Engines
Modify Other Manufactures Engines

Build, Modify or Repair 2 Stroke Engines of all types
Crankshaft Trueing and Rod Replacement
Professional Customer Support
R&D and Fabrication

Manufacture and Professionally built R/C Boat Hulls
Manufacture Connecting Rods and other Hardware
Returns
We custom modify a lot of the items that are shown on this website that have had labor intensive modifications and with that being said.....
Our engines carry a 30 day written warranty.
Our Top End Kits are non-returnable / non-refundable.
The pipes we manufacture are custom made and the 2 Stroke Digital Software Programs are not returnable / refundable items as well.
Other items that we sell must be unused, unopened and will have a 25% Re-Stocking Fee.
Any questions please contact us.
1-727-267-1964 Mon- Fri 9 am - 5 pm (EST) USA
History
We started with just being a hobby that we did on weekends and having fun when we were teenagers back in the 1970's and all these years later, we have grown with innovation, design and thinking outside of the box and with many worldwide customers, however our passion and dedication remain strong. Working with us, you will find excellent quality of our products and customer service.
Testimonials
"Very impressed with their Products and Services." -- E. Poole, CA.
"Their RES Engine out performs others and is the fastest one I have." -- D. Adams, IN
"Wish I lived nest door awesome site" -- B. Masters, CT
" Excellent Service and impressed with the hull performance" -- R. Kendall, NY

All Rights Reserved Copyright 1977 2022
ZENOAH | RC | ENGINES | BOATS | MODIFIED