ZENOAH | MODIFIED | CYLINDER KIT
All of our ZENOAH MODIFIED Cylinder Kits have high detail quality modifications that have had many hours of R&D. These kits are the same that we race. Do not be fooled by the numerous copy cats with their cheap prices and you get what you pay for.. We are very serious about what we do and we have spent over 2 years testing new innovative modifications and dyno runs to get the perfect power to run in our own race boats on the water..
As a reminder: Anyone that is offering a 'top end kit' with a stroker crankshaft the engine will not be at it's optimum, even though it performs well It doesn't make sense to pay for something that is not 100% correct. All Top End Kits that are going to use a stroker crank shaft we prefer the complete engine to set up all the modifications correctly, since it is not a 'bolt on and go' process as one might believe.
Pro Modified Top End Kit 26cc Marine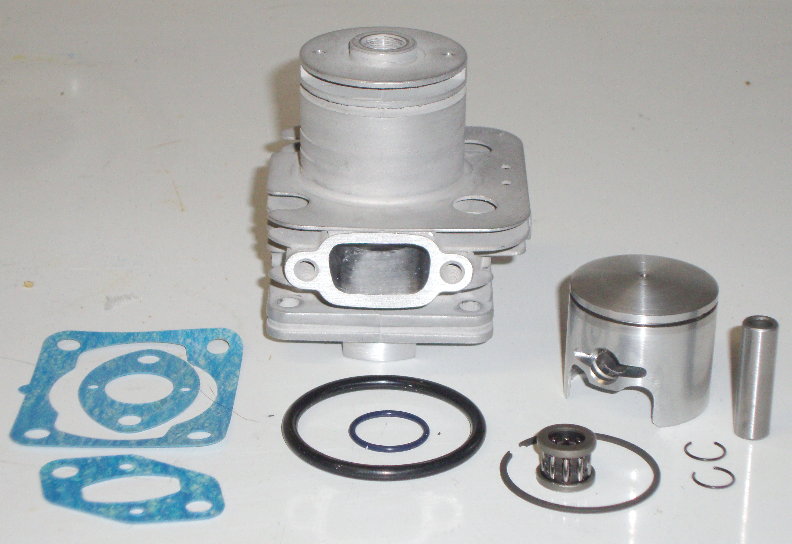 $ 165.00 USD
TERMINATOR
Direct replacement for the Zenoah 260 "TERMINATOR" 26cc Top End Kit. Make your Stock Zenoah a 6+ HP engine with a tuned pipe.
Pro Modified 34mm Cylinder
Intake, Exhaust & Transfer Ports Modified

Lighten & Turned Down 34mm Piston w/ Ring

Piston Rod Bearing

New Water Cap O-Rings

Piston Pin C-Clips

Gasket Set
Pro Modified Top End Kit 28.5cc Marine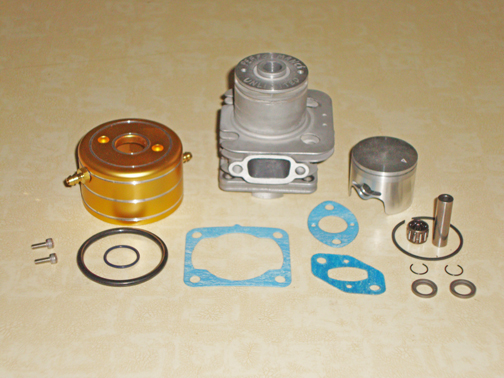 $ 225.00 USD
For Marine Use
Pro Modified Zenoah 28.5cc Top End Kit DOMINATOR
Direct Replacement for 28.5ccDOMINATOR Engine. Upgrade your 26cc to a 28.5cc Big Block!
Approx 7.2 HP with a tuned pipe.
Pro Modified Cylinder 36mm

Intake, Exhaust & Transfers Modified

Lighten and turned down 36mm Piston with Ring

Piston Pin, Upper Rod Bearing and C-Clips

Base gasket, Carb gasket & Manifold gasket

Gold Anodized Water Jacket with Rubber O-Rings
Upgrade your 260PUM to approximately 7 HP with this Direct Bolt-On!
FREE SHIPPING IN US
INTERNATIONAL CUSTOMERS PLEASE CONTACT US FOR CORRECT TOTAL

Copyright 1977- 2019 All Rights Reserved
ZENOAH | CYLINDER KIT | MODIFIED